Admin users can also view matter groups within matter management: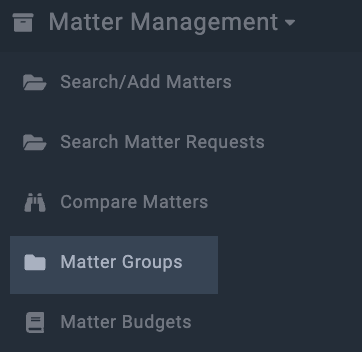 On that page, you can see all of the matter groups for your organization. This page will also show you total spend amount (for all time) for all of the matters in that group:

If you want to see additional details, you can click on a specific matter group. This will take you to a page showing you the total spend details for each matter in the group:
You can also click on the Financial Data tab to see a breakdown of spend by month according to the invoice date:

You can also report on matter groups in the All Matters and the Matters Spend reports in Report Builder.