Accruals cut-off (vendor submission deadline).
Set a cut-off date for your vendors to submit their monthly accruals (work in progress). Collaborate with your finance and accounts payable teams to determine the best time to do this.
To do this, enter the cut-off for each month of the year using the date pickers. For example, a deadline of the 31st of January means your vendors can submit their accruals up until 23:59 on the 31st of January.
When the cut-off has passed, you can begin reporting on accruals.
Note: You can extend as far as you need into the following month, but keep in mind you are reducing the time for submissions for that month.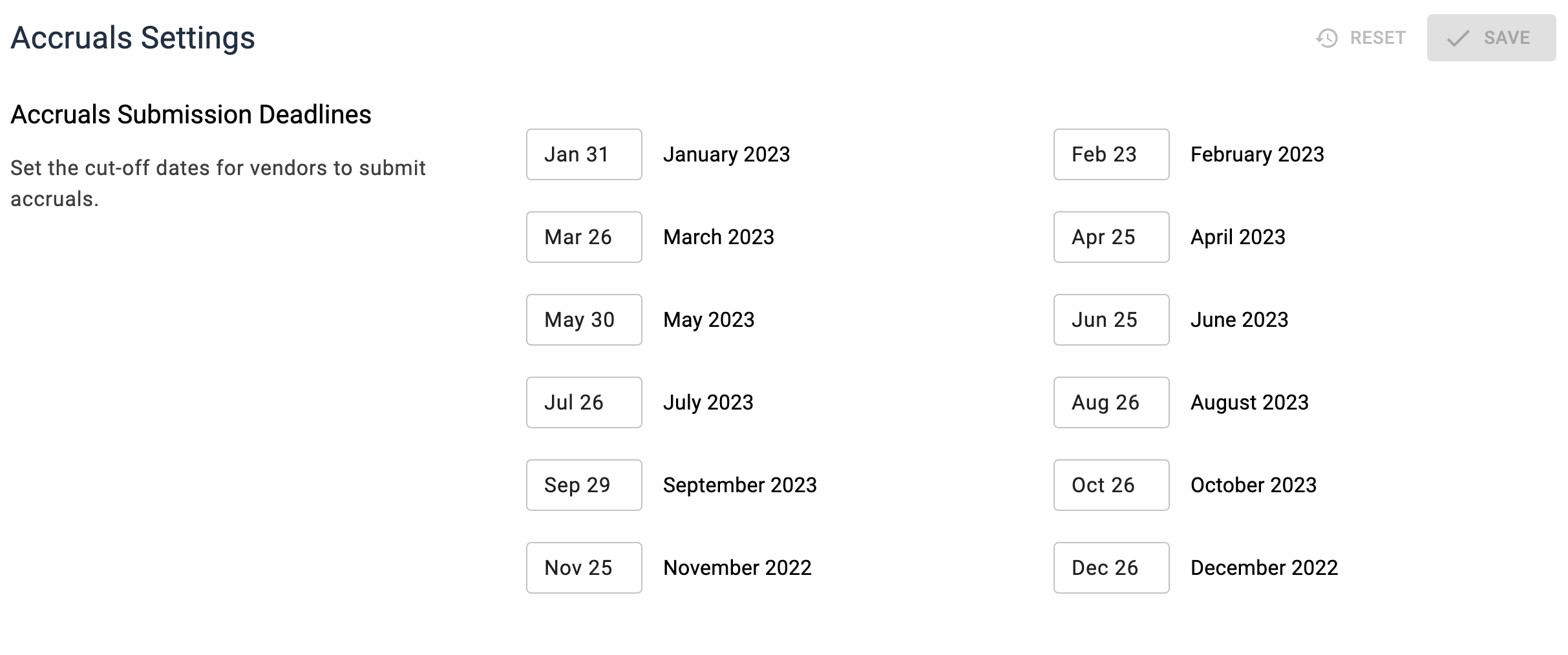 Do you want your vendors to be able to continue submitting Accruals into the new month for the prior month?
You can set the submission deadline for the current month into the next month by clicking on the current month's cutoff date and selecting a new date in the next month. In the below example, the deadline to submit March accruals is now April 5th:

Your company's timezone:
The timezone will define the time of day your vendors will be removed from submission. They will be cut off at 23:59 in the given timezone, regardless of the vendor's location. This is to ensure that you can still run your accruals report at any point from 00:00 onwards on the 1st of each month. Your company timezone is also used for the report scheduler. Your vendors will know the deadline time in their reminder emails and on the accruals submission page.

You can also control the following settings for accruals:
When the 'Editing after cut-off' option is enabled, admins can edit accruals at any point, regardless of whether the review period has passed.