When you create an account in the Brightflag Help Center, you can create and view requests with the Brightflag Customer Support Team, along with requests you are cc'd on. It's a convenient way to centralize all communication you have with the Brightflag Support team.
Our help centre also supports an all-organization view for selected individuals, which gives them a view of all support requests created by your entire company.
This setting is only available for selected customers of Brightflag. Please get in touch with your dedicated Brightflag Customer Success Manager if you require configuration of this setting for individuals at your company.
*Important to Note: This article covers logging into the Help Center. For steps to log into Brightflag, please see this help article: Logging into Brightflag
What is the purpose of enabling this setting?
This setting allows selected client users of Brightflag who the Brightflag admin has approved to view all of the support tickets your company has created with the Brightflag Support Team.
How do I log into the Brightflag Help Center?
Important to note that the log-in credentials for the help center are different from the main Brightfalg application, so if you have not done so already, you will need to click the "New to Brightflag? Sign Up" option after you click Sign In. this will prompt you to register with the help center.

Brightflag Help Center: https://help.brightflag.com/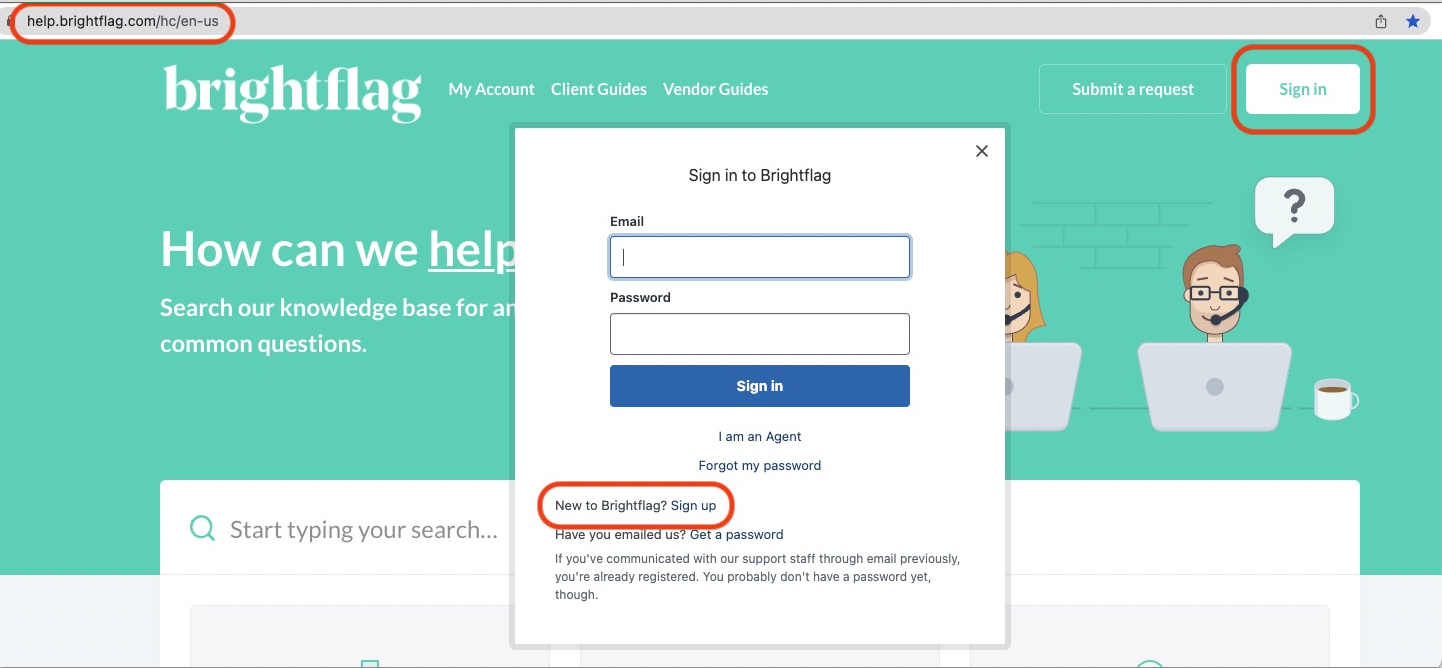 How do I view the support tickets created by my company?
After you log in, click on your name and select "My Activities"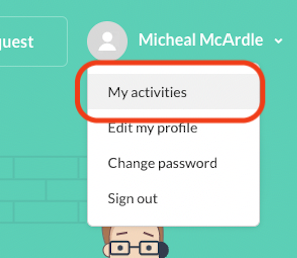 In the activities section, click "Organization requests" to see all support tickets submitted by Total Energies.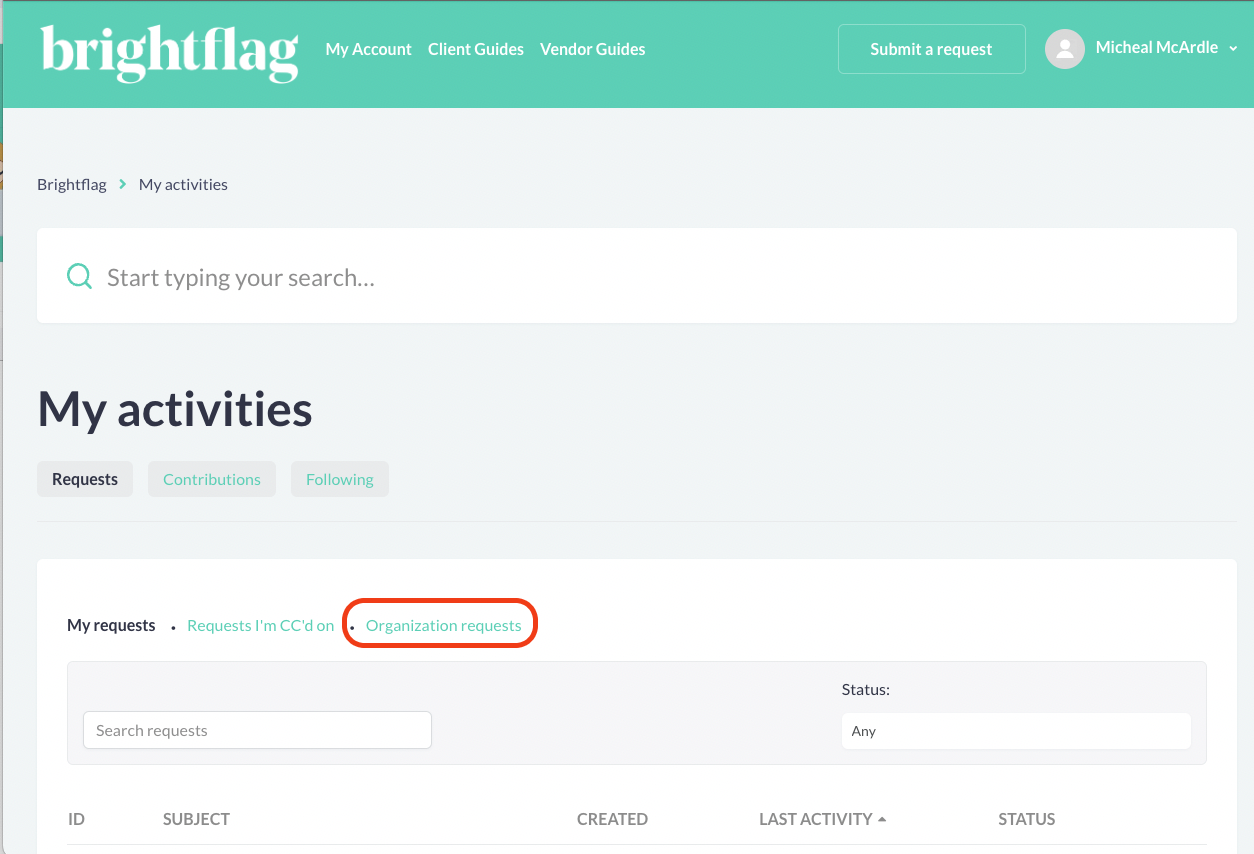 Click on the subject line to view the ticket. You can also opt to follow tickets submitted by your organisation, which will notify you when a new ticket is created.