Workspace Tools enables you to edit and check out documents from Workspace.
Installation:
While logged in to the Brightflag Workspace site, c

lick on the "App Center" icon located in the bottom left area:

Depending on your operating system, you will either see an option to download the installer for Windows OS, or if using an Apple computer, OS X. Click on the download button to download the installation file. Below is an example from a Windows OS system: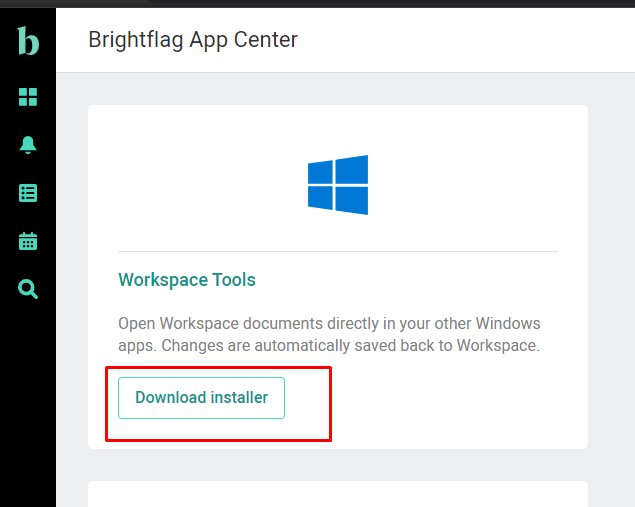 After downloading and installing the application, you will see a modal with a brief description of how Workspace Tools works: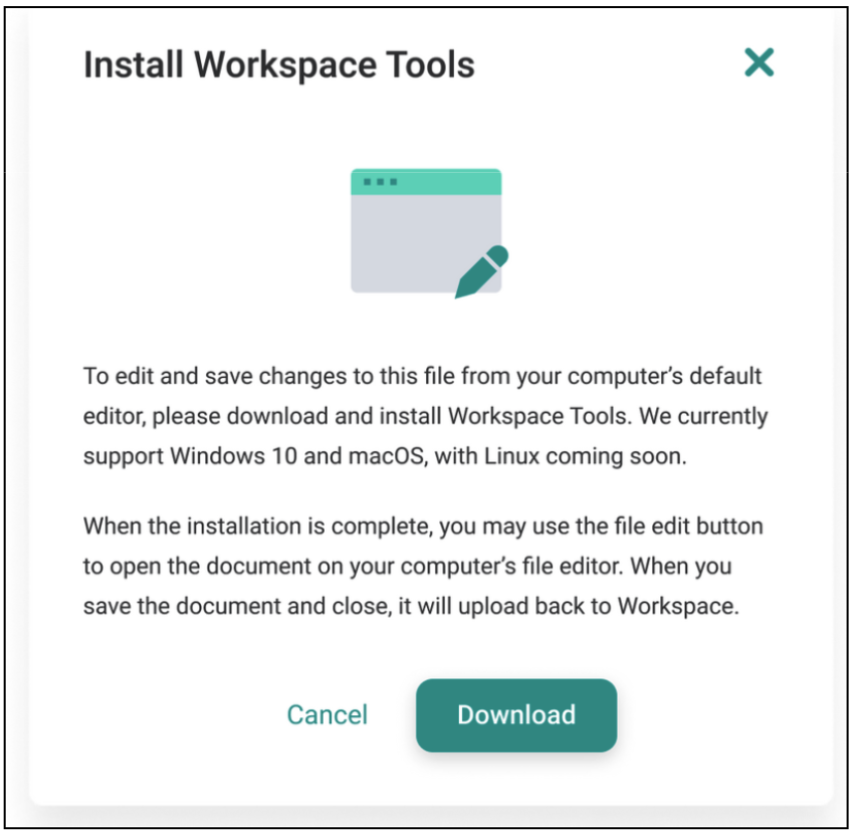 Workspace Tools Window Controls
Windows 10 - Next to the date/time and other taskbar controls are all the tray apps installed on your computer. In this list you can find Workspace Tools, which you can double-click to open its controls. NOTE: If it's not listed here, then you may start it up from your Start menu.


Mac OS X

-



Workspace Tools settings
Main Controls:
Gear icon (top right) - Workspace Tools settings.
Collapse Arrows icon (top right) - Minimize the Workspace Tools tray app window.
Lower left text - Indicates whether or not you are logged in, including the email ID being used. This is also used to log out from the tool if needed.
Lower right text - Indicates the current version of the installed Workspace Tools application.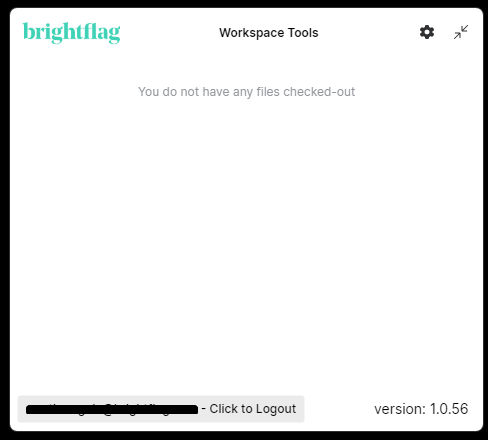 Application Settings:
View Data Folder - View the folder where your checked-out files are stored.

Settings - Technical application information.

Check For Updates - An update may resolve any app issues.

Exit Application - Fully shuts down Workspace Tools client.
NOTE: If the edit icon does not appear in the Workspace web page when checking out a file for local editing or it is not responsive, Workspace Tools may be shut down or out of date so a restart or an update should resolve any potential issues. You may also try a different browser in case certain objects would be blocked on your default one.


Updating Workspace Tools
When a new release is available, you will see a notification at the top of the Workspace Tools window.

Check for updates in the tray app settings menu (see section above - 'Workspace Tools main menu actions').
After installation and configuration, you can begin using Workspace tools.