As an invoice reviewer, the Brightflag Invoices page is your to-do list. You can also use this page to find invoices you have access to.
This article contains the following:
How To Find an Invoice
The filers on the invoice review page are default set to show All Invoice Statuses.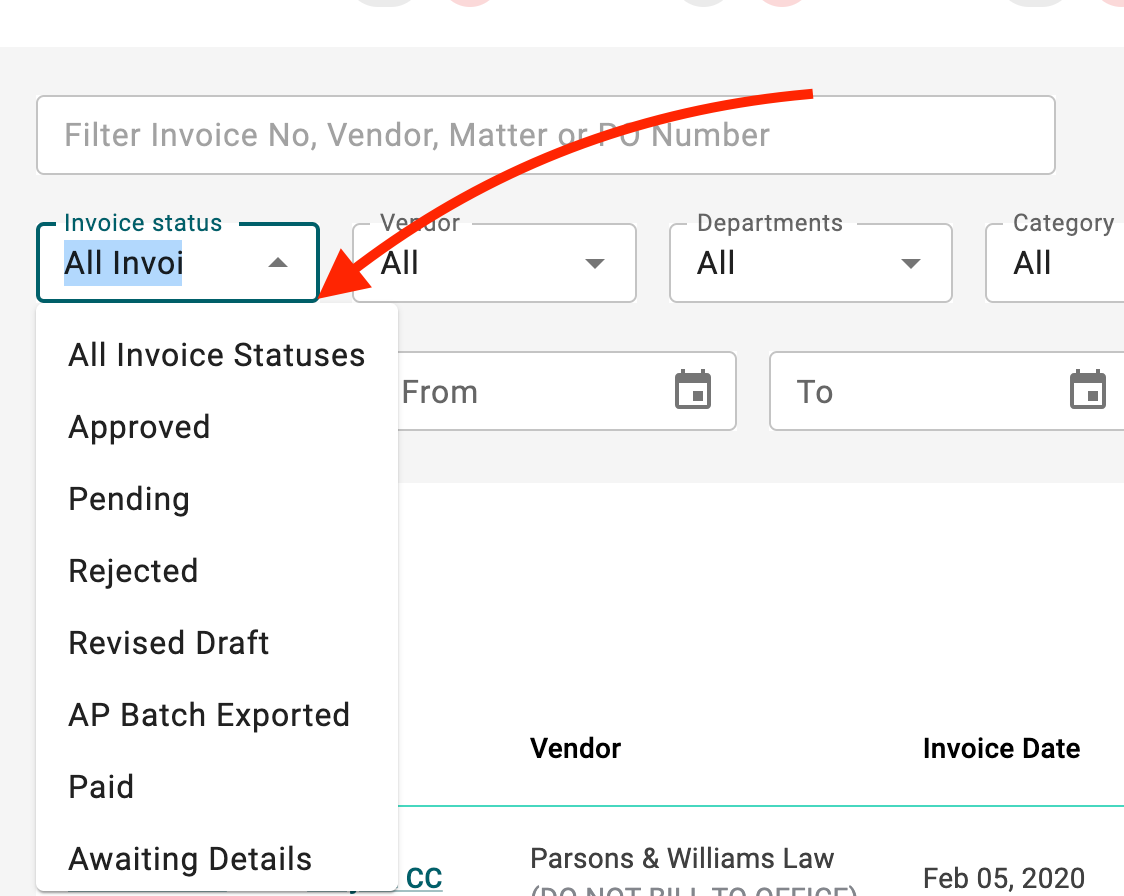 Navigate to Menu > Invoice Management > Invoices



Use the filters:

The filters are set to show you all invoices. You can change this to show all invoices awaiting your review by clicking the awaiting my review button.


Set any additional filters required. For example, use the Vendor dropdown to filter invoices from a particular vendor (law firm).


Use the filters to enter an invoice number or matter name.



Click APPLY FILTERS after you have set the filters or entered a value in the search bar.

Click Clear Filters if you want to start over.



Finally, when you have found the desired invoice, click on the invoice number to access the Invoice Analysis page of that invoice. The invoice analysis page is where you will review your invoices.
If you would prefer to download the information, you can extract it to excel with the "Export" option on the right side of the screen: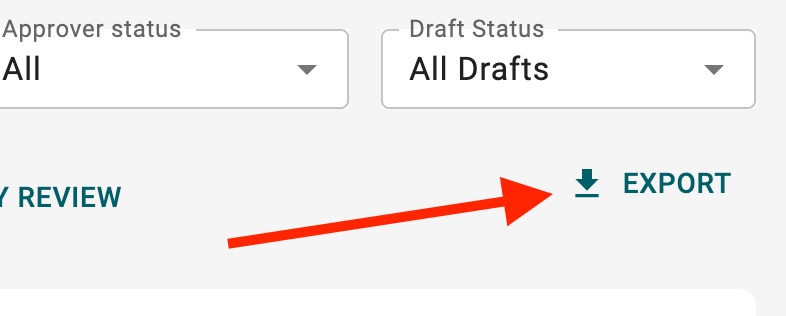 I can't find an invoice:
Check that you have access to the matter that the invoice is in. If you're unsure, ask your system admin to look; they can see all matters.


Have your vendor confirm they submitted the invoice and that the status on their end is "With Client."

The statuses on the law firm portal are slightly different from yours. Pending on the law firm portal means Brightflag is processing the invoice, and you will see it soon. You will not see the invoice until it is fully processed.



Set broad filters when searching for the invoices, e.g., select All Invoice Statuses.