Workspace Tools is an application that once downloaded and installed, enables you to edit and check out documents from Workspace. This will open the document in your computer's default application. You can also keep documents checked out and locked while you work on them offline so no other users can edit or change these in the meantime.
If you have installed the workspace tools app already, you can edit any file with the edit/pencil icon, which will open your computer's default editor for that particular file format.
Where do I go to edit a file?
There are several places where you can do this, outlined below:
Workroom > Workroom Files Pane > File Column > 3-dot menu > Edit Document
Workroom Files > Preview Column > Edit icon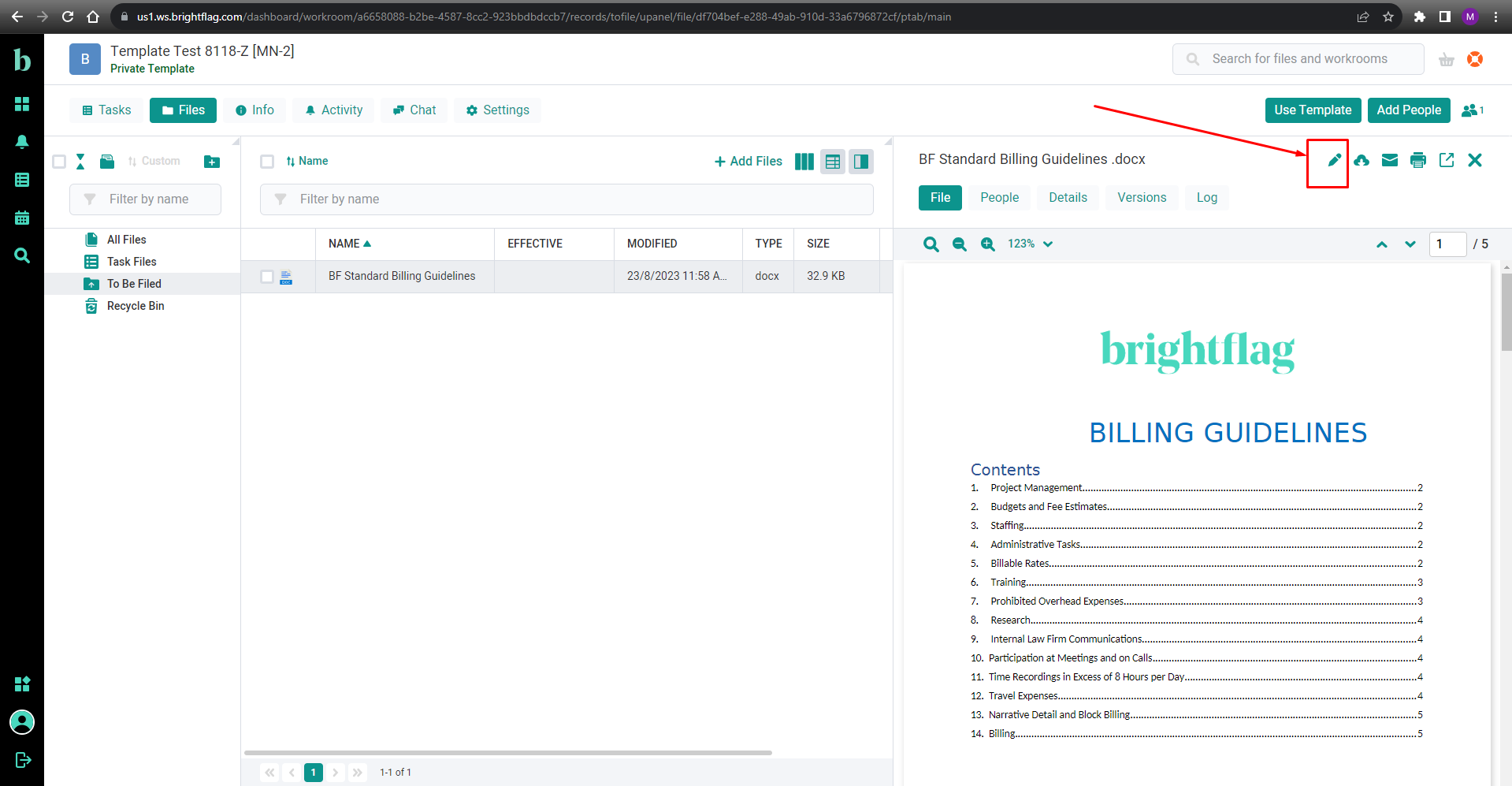 Created Workroom Tasks > Task/Subtask Document > 3-dots > Edit icon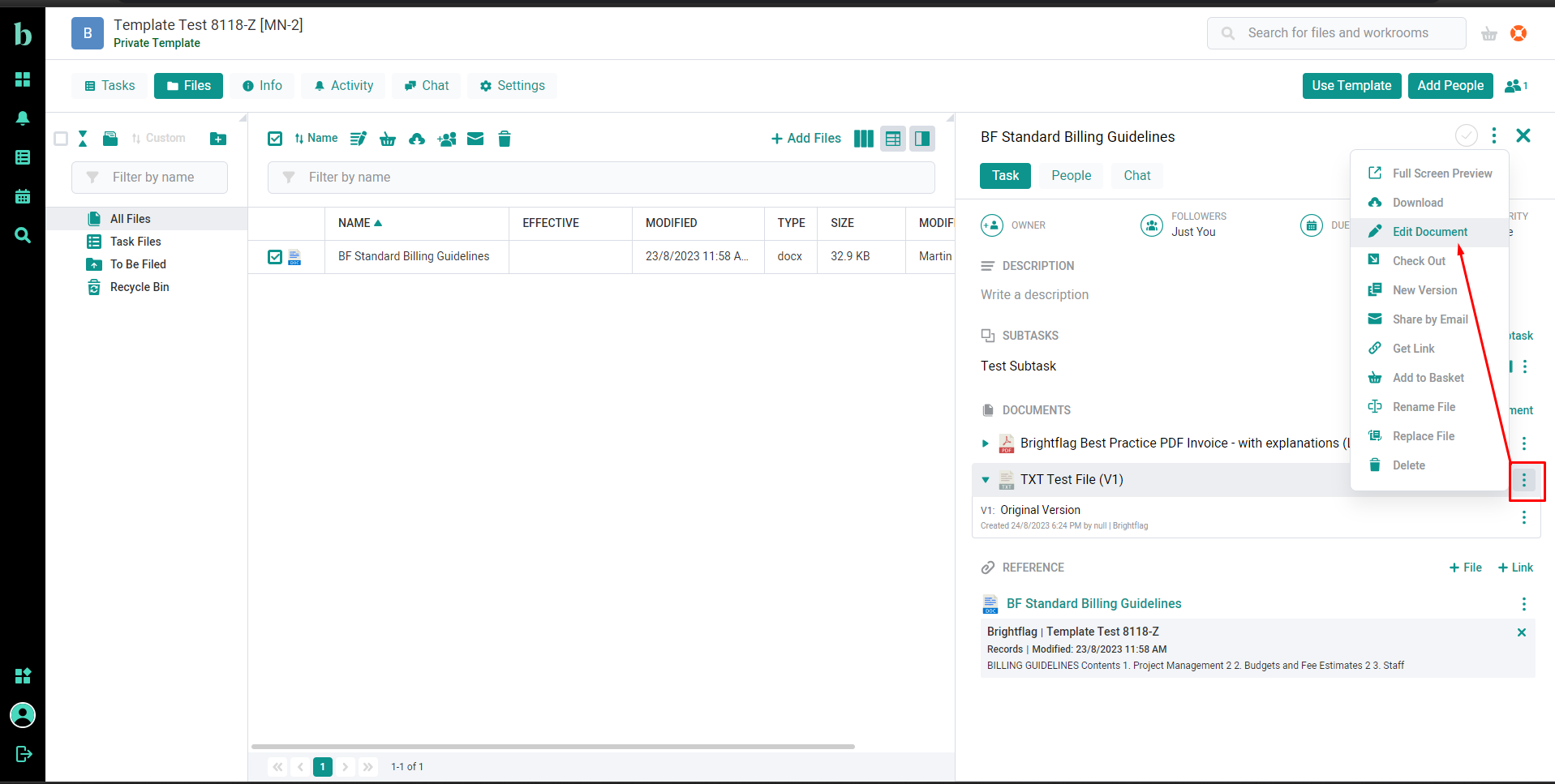 Note: If you don't see the edit button, try a different browser, or look to see if the installation was successful and it is running as per the above installation hyperlink.
Checked out files
After you check a file out (begin editing it), it will automatically open in its default application installed on your computer, e.g. Microsoft Word for DOCX documents.

As you edit the document, the application will periodically save your changes.

When you are finished editing a document, save and close the local desktop application, and Workspace Tools will upload and check the file in, making it available for another user to check out.

For some file types, you must open the Workspace Tools window and manually upload the file.

File controls while a file is checked out
Upload to cloud icon - Uploads and checks in the document

Pencil icon - Opens the checked-out file in your computer's default application for editing.

'X' icon - Delete the checked-out file on your computer.